Catalina bottoms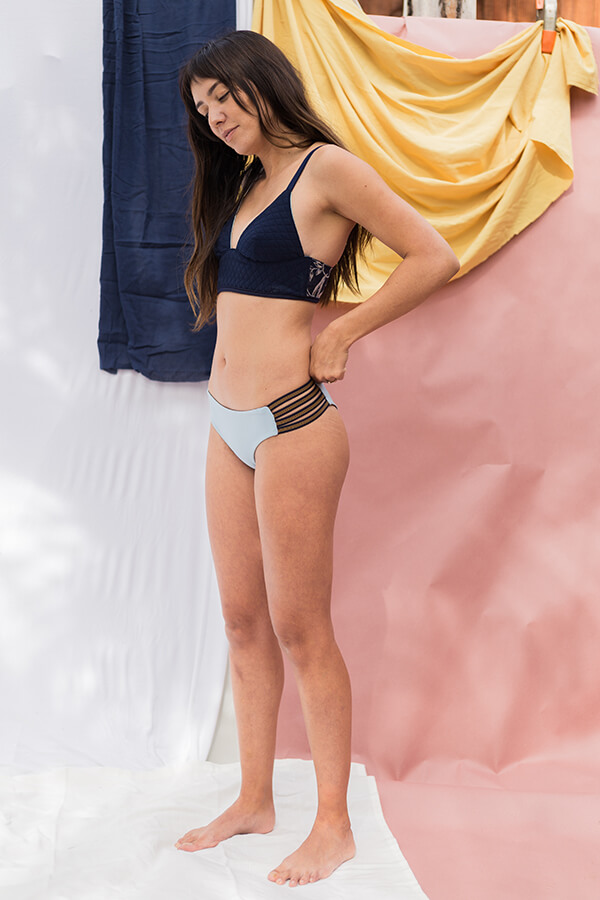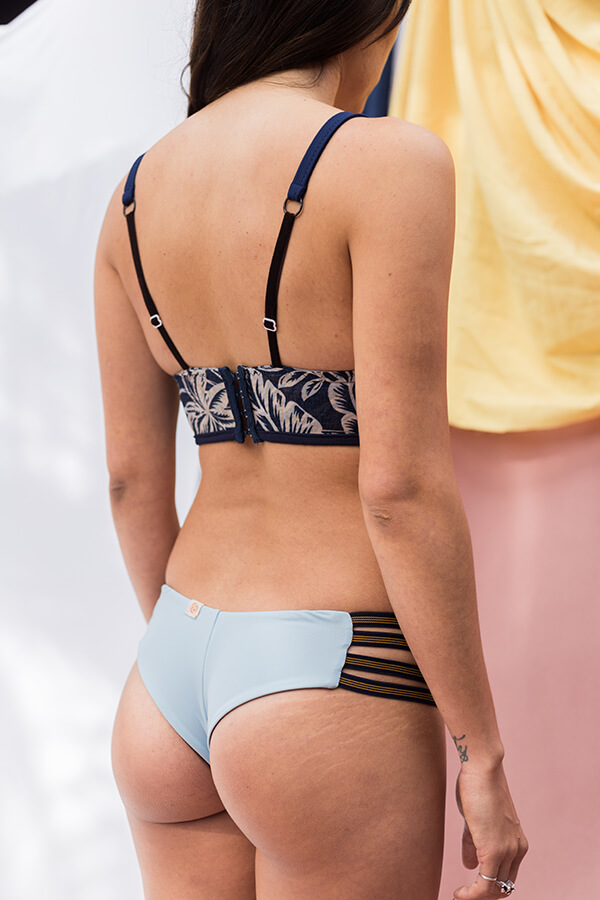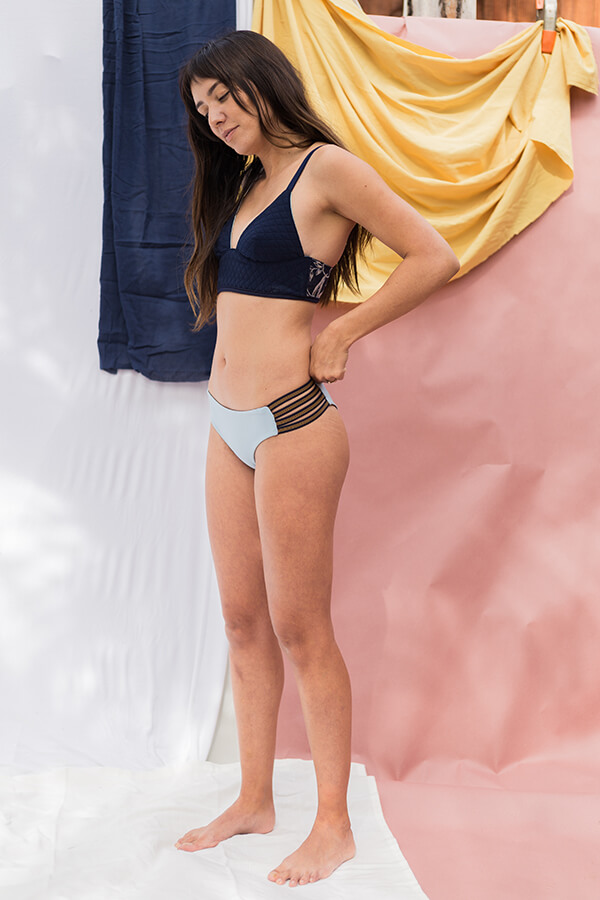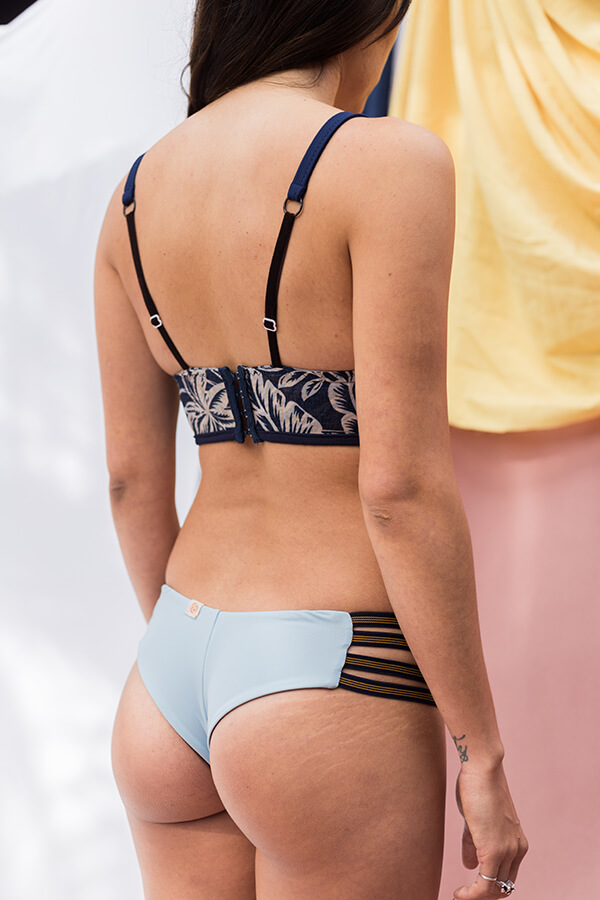 Catalina bottoms
The Catalina bottoms, another rosa original are cheeky on the tush, like the Chico and Idylwild, but wider on the sides and slightly more boycut on the front. Bands on the sides can be scrunched together or spread out for versatility. These bottoms are a great option if you are looking for something that doesn't dig into your hips, and although still cheeky, they are a good middle ground if you still want to feel covered.
Reversible: sky blue + brown with navy and gold elastic bands on sides

Model normally wears XS-S, 24-25 pant and wearing SMALL bottoms in photo

Only 1 available, size small
*As you may have noticed, model is wearing an array of sizes in product photos. This is because all suits are handmade by moi (Rose) and additional sizes are made to order. While a little hard to tell in photos, smaller sizes offer a more snug fit and larger were looser on model. See size chart for details and feel free to reach out if you have any questions.
How to give your suit a happy life:
Lightly ring out water and lay flat in shade to dry

Do not machine wash

Avoid sunscreens, oils and lotions

Avoid highly chlorinated pools and spas